We would like to introduce you to the new UV-C disinfection unit san:aer TG48. This PLUG & PLAY device was designed to clean the air and guarantee the safety of people in offices and meeting rooms.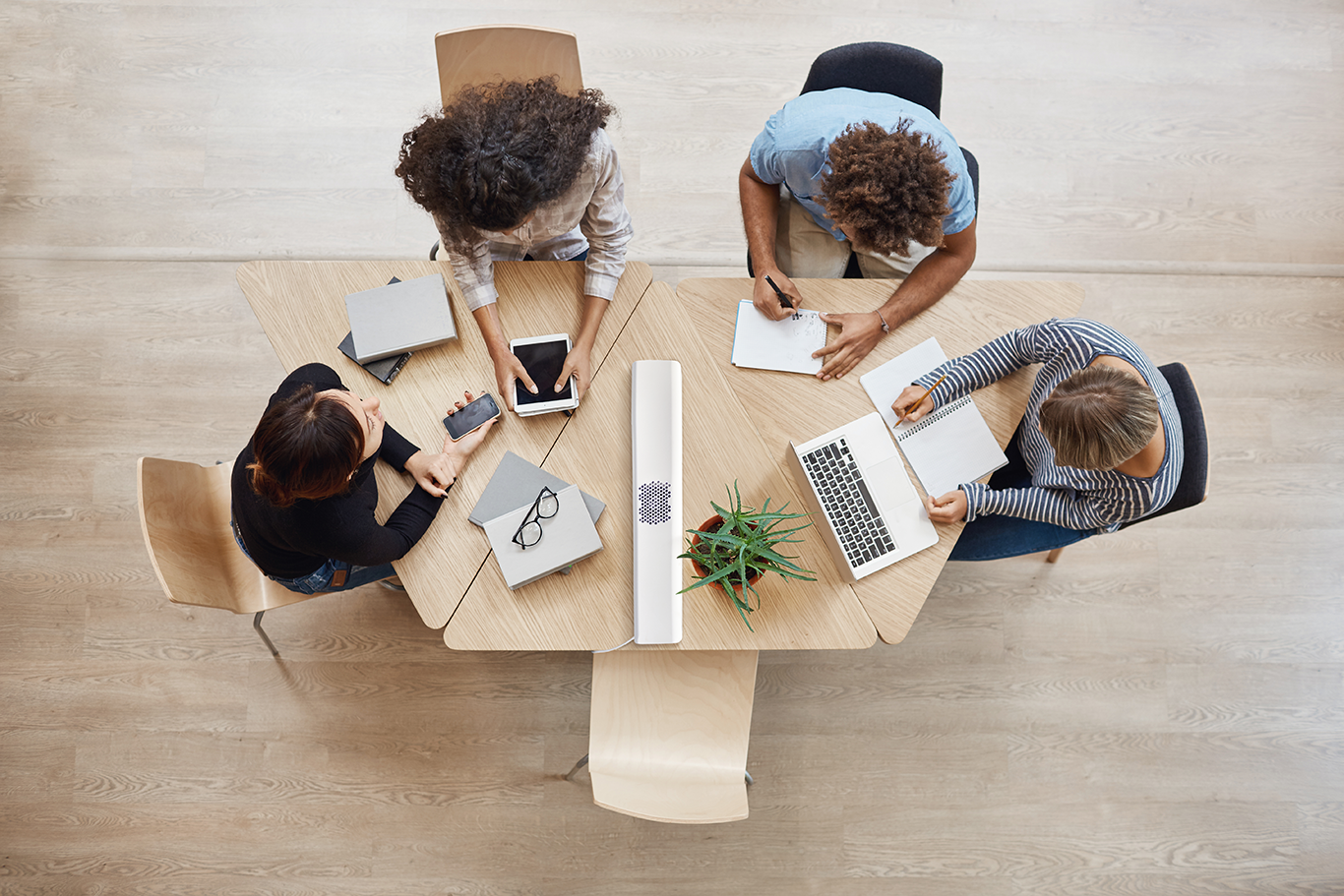 Due to its COMPACT construction and MODERN design, this unit is suitable to be used on the table without the need of a professional installer. It is ESPECIALLY QUIET when operating (<35dB), the device can be running during meetings and ensure the air disinfection of any meeting room. Despite its small size and weight, it has a HIGH DISINFECTION PERFORMANCE as 2 powerful UV-C lamps are running inside this unit. The contaminated air is drawn into the device and directed past the UV-C lamps. This process allows for the air disinfection to take place inside of the unit so that the air comes out 99.9% germ-free. It is a SAFE device because complex light traps prevent any UV-C radiation to come out and an overheating protection has been built in.
Whether during the cold seasons or pandemic situations, the san:aer TG48 is a MUST have in every office environment that cares about the air quality of its day to day users. UV-C is not only the best technology on the market to guarantee air disinfection but also the easiest to install and operate.
For more information about the new san:aer TG 48 please use the following link.