AUVL UVC Surface Disinfection
By treating surfaces with UVC radiation, up to 99% of all bacteria and viruses can be killed and thus removed. Due to the fact that the UV-C source is installed in a closed unit, users are not exposed to UVC radiation. The UVC box can be used in many ways and is ideal for surface disinfection on objects for example in offices, stores with product scanners, museums or laboratories.
 ADVANTAGES
Fast, reliable and effective disinfection

High disinfection performance

Use of 10 minutes timer function

No chemical input

Easy handling

Long service life

Low maintenance operation

Low operating costs

Ideal for disinfection of smaller objects in the medical or domestic field
APPLICATIONS
Medical practices

Medical and laboratory equipment

Cleaning of audio guides and headsets

Cleaning of materials of use (goggles, earplugs…)

Domestic area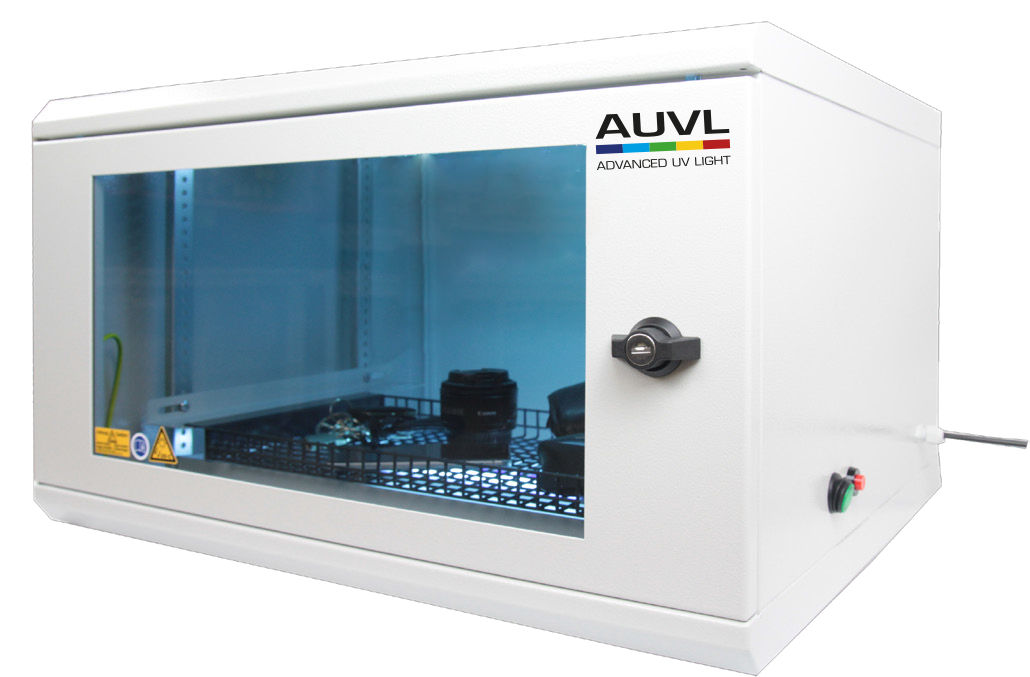 WANT MORE INFORMATION?
Let us get in touch with you