Air disinfection
with UVC
Air disinfection
with UVC
Air Disinfection with UVC – san:aer
This device is especially designed for air disinfection with UVC light. The room air is purified with the help of UV-C radiation. The air disinfection with UVC works with the san:aer devices as follows: due to the active airflow, the san:aer unit continuously sucks in contaminated room air, pass it by the UVC radiation source and purifies the air from bacteria and viruses including Covid-19 by 99.9%. Due to the shielded interior of the unit and a suspension height of 2.35m, the san:aer device can be operated in rooms where people are constantly present and no harmful radiation can reach people. Thus, air disinfection with UVC is the most effective and safest method to protect people effectively.
san:aer – Device description
The san:aer 90 active model is our more powerful beginner unit for air disinfection with UVC light. It is operated with 1x90W UVC lamp and has an air circulation rate of 36m³/h to clean the room air from harmful viruses, germs, bacteria, aerosols & viruses.
Our device is hygienic, uncomplicated and maintenance-free. There is no need for regular filter replacement and therefore no loss of performance due to clogged filters. It has a high disinfection performance of 99.9% with low energy consumption. The san:aer 90 active model is with 32dB nearly silent, which is as loud as rustling leaves.
 ADVANTAGES
Fast, reliable and effective: 99.9% disinfection rate
Disinfection even for chemical-resistant pathogens
Active air circulation: ideal for rooms of up to 30m²
No odor changes in the air
No environmental pollution, since it is purely physical
Uncomplicated ceiling suspension
Silent, maintenance-free, hygienic and without polluted filters
Constant performance: designed for continuous operation
No danger of over- or underdosing
German laboratory certificate
State subsidy (BAFA) of investment costs for schools or companies. Depending on national and regional funding conditions.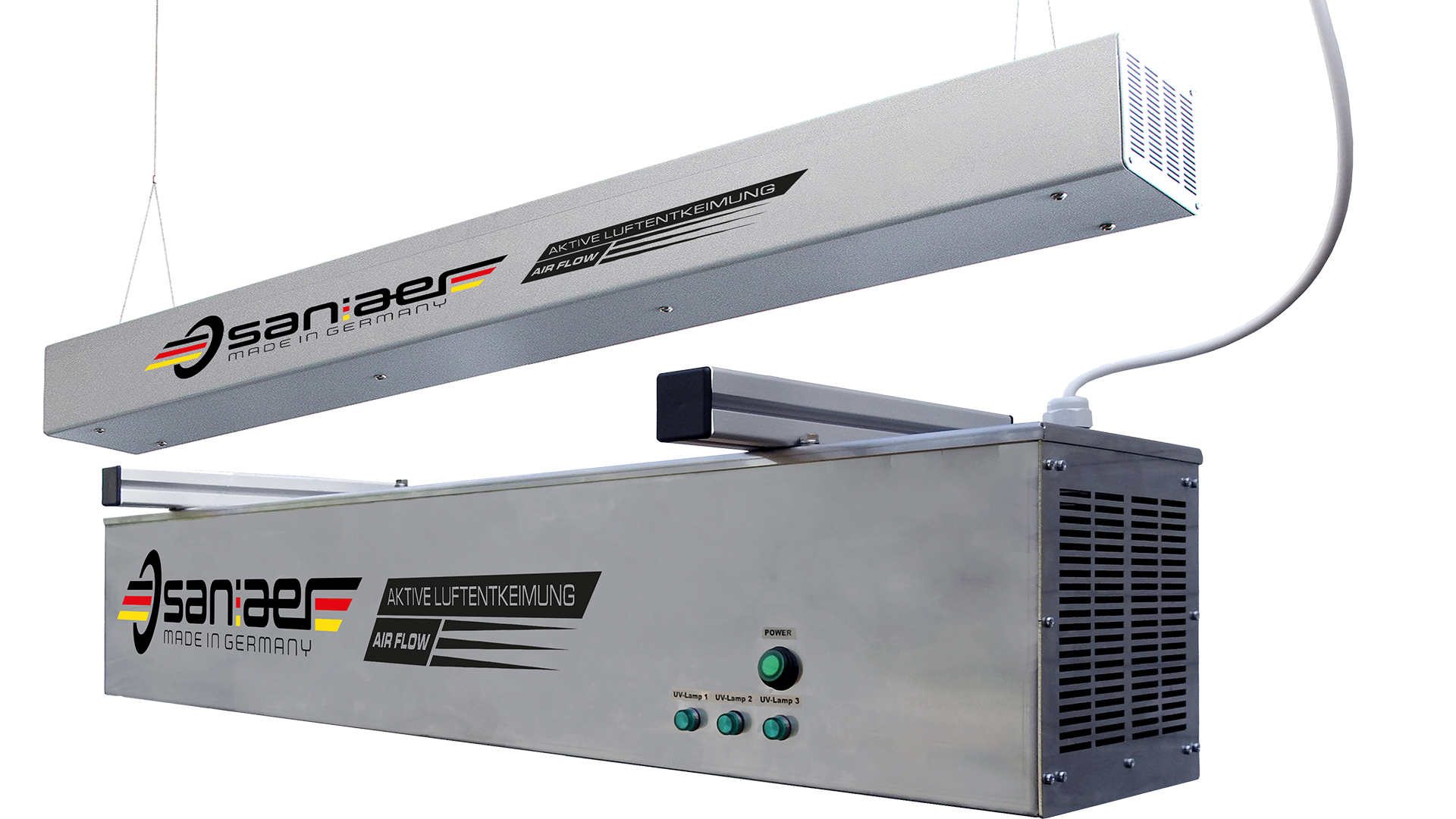 WANT MORE
INFORMATION?
Let us get in touch with you.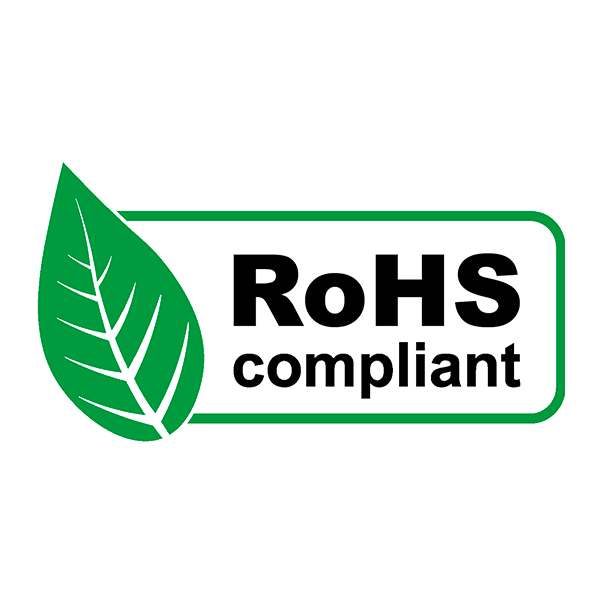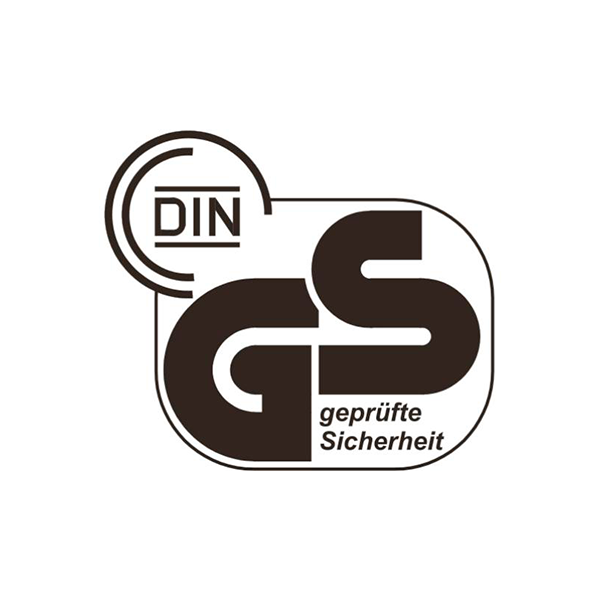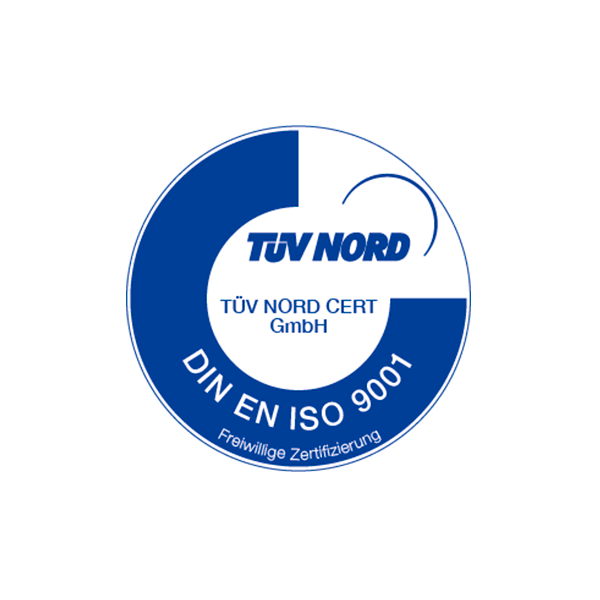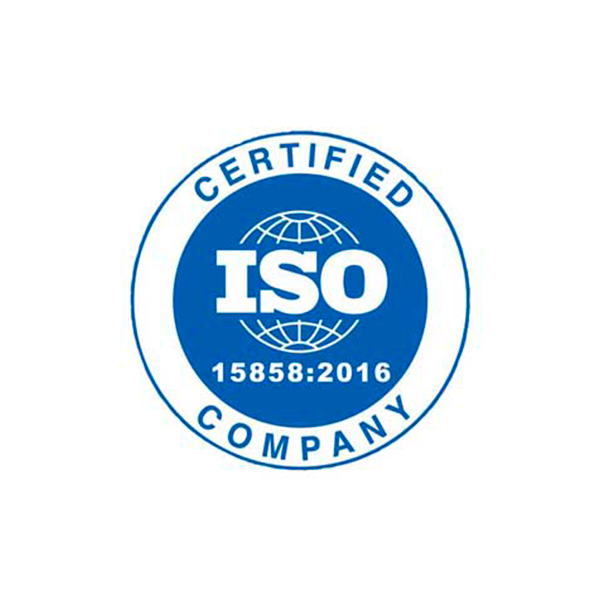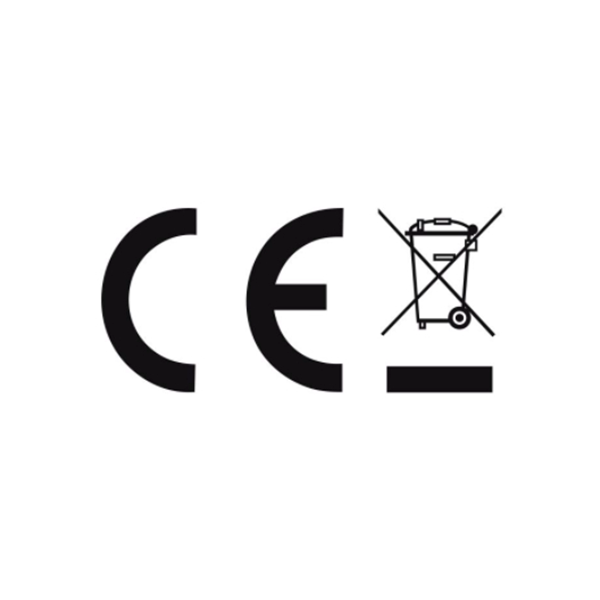 External proof of performance
Expert report on disinfection performance
A laboratory report from the German-based independent GMBU Jena institute (Gesellschaft zur Förderung von Medizin-, Bio- und Umwelttechnologien e.V.) confirms the disinfection performance of the san:aer active devices and the measured radiation dose for disinfection on the passing air.
Expert report on UV-C emission
The independent research institute GMBU Jena (Gesellschaft zur Förderung von Medizin-, Bio- und Umwelttechnologien e.V.) carried out an expert resport on potential uVC emissions based on current test standards for the san:aer 45/90 active devices.
AUVL
Item
No.
Type
Degree of
disinfection
of room air
m3
with continous
operation
Air circulation
rate
m3/h
Housing
L x W x H
(mm)
Weight
(kg)
Lifetime
UV lamp
(h)
Amount
of
UV lamps
Temperature
max. (°C)
Power
(W)
Download
datasheet
Download
product picture
76000793
76000794
76000794
76000794
san:aer 45 W
san:aer 45 WS
san:aer 45 R
san:aer 45 RS
80%

88%
ca. 300

ca. 45
24
1000x105x105
6
10.000
1
40
45
76000793

76000795
76000793

76000795
76000797
76000798
76000799
76000800
san:aer 90 D
san:aer 90 DS
san:aer 90 W
san:aer 90 WS
80%

88%
ca. 550

ca. 75
36
1000x105x105
6
10.000
1
40
90
76000797

76000799
76000797

76000799
76000801
76000802
76000803
76000804
san:aer 270 D
san:aer 270 DS
san:aer 270 W
san:aer 270 WS
88%

80%
ca. 1200

ca. 350
100
1100x200x200
14
10.000
3
40
3x90
76000801

76000803
76000801

76000803
76000805
Wire suspension (W)
76000806
Mounting rack (R)
S = with OTC control
especially suitable for
difficult access to
equipment or non-
permanent (24/7)
operation
Frequently Asked Questions
What is the san:aer system?
The san:aer system is a device for active air disinfection by ultraviolet radiation (UV-C).
The device sucks the air inside the device through the built-in fan and disinfects it by inactivating bacteria and viruses, including Covid-19, achieving a success rate of 99.9%. Due to the active airflow through the attached fan, the san:aer unit continuously draws in the contaminated air. In the shielded interior of the unit, the sucked-in, contaminated air is led past the UV-C radiation source and cleaned without chemical additives. In the process, the bacteria, viruses and Covid-19 pathogens are killed by 99.9%. The purified air is blown back into the room.
The operation of the device is silent. The device does not produce harmful ozone.
An expert opinion proves that if the device is suspended in a room at a height of 2.35 meters, it can be operated in rooms where people are constantly present and no harmful radiation can reach people. In principle, a minimum distance of 1 meter should be maintained from the inlet and outlet slots on the front side of the san:aer unit.
What is san:aer for?
This device is used for indoor air disinfection to inactivate the viruses and bacteria present in the air, which can prove to be harmful to health. The use of this equipment demonstrably improves indoor air and significantly reduces the risk of people becoming infected with viruses and bacteria from polluted indoor air and contaminated aerosols.
If an infected person stays in the room, the air movement causes a distribution of aerosols in a short time. In this process, only large aerosols (droplets) sink to the ground. Due to the fact that the person emits heat, air movements occur and within seconds the exhaled particles are moved upwards to the ceiling. From there, after cooling down, the aerosols are distributed in the room and sink back down. For this reason, the installation of disinfection devices with room suspension provides the most effective protection against viruses and bacteria.
.
How does san:aer work?
The san:aer device is a protected system consisting of a fan, air duct and UV-C radiation source. Room air is sucked into the interior of the housing, where it passes the UV-C radiation source, where the inactivation of microorganisms takes place in a permanent process.
The UV-C radiation source used has a service life of 12 to 14 months (calculated in 7-day continuous operation) and is installed in the air duct inside the unit. The emitter is easily replaceable, effective and guarantees the maintenance of the disinfection effect of the device. The technology completely eliminates the use of filtration systems, ensuring that no residues require costly disposal.
Is san:aer only good against Covid-19?
No, san:aer is not exclusively good for Covid-19. One of the main advantages is that, in addition to SARS-CoV-2, our air disinfection system inactivates a whole range of viruses and bacteria at a rate of up to 99.9%. This includes viruses responsible for several other types of diseases.
Is san:aer the only protection I need?
The san:aer device is an important component in combating and preventing the spread of pathogens such as Covid-19 pathogens, among others, in rooms where people are present. In operation, the device provides an additional and very efficient measure to effectively supplement other hygiene measures recommended by health authorities.
If the radiation source/lamp is in a closed system, how do I know it is working?
Light in bluish color is easily visible at a safe distance from the device at the front of the device through the ventilation grille.
How effective is the san:aer device against viruses and bacteria?
The san:aer device uses a UVC radiation source that irradiates the volume of treated air with enough energy to inactivate up to 99.9% of microorganisms.
The san:aer device has been tested and certified by GMBU Jena (Gesellschaft zur Förderung von Medizin-, Bio- und Umwelttechnik e.V.). The design of the aluminum housing and the built-in UV-C radiator with a power of 90W, as well as the fan used with a circulating power of 36 m³/h, ensures that a radiation dose of at least 65 J/m² is applied to the air flowing through for disinfection. This is sufficient for the inactivation of a large number of known viruses and bacteria such as Covid-19, as well as influenza virus, polio virus, typhoid pathogen and diphtheria pathogen.
With a maximum air flow of 36 m³/h and a radiation source of 90W, there is a sufficient dose for disinfection for rooms of up to 30m². The air discharged from the aluminum housing afterwards is 99.9% free of bacteria.
The san:aer device is designed and built according to all valid EC directives for machines, as well as the EU directive 2002/95/EC (ROHS).
How does san:aer work in conjunction with SARS-Cov-2 and other virus mutations?
According to the tests performed, coronaviruses are among the families of viruses that are destroyed with an irradiation intensity of less than 65 J/m² due to their characteristic. In indoor environments, inactivation of Covid-19 pathogens is already achieved with 37 J/m² (see study Bianco, Andrea et al, UV-C irradiation is highly effective in inactivating and inhibiting SARS-CoV-2 replication, June 7, 2020). The effect of the UVC radiation source in the san:aer device has been tested and proven in biological tests by GMBU Jena (Gesellschaft zur Förderung von Medizin-, Bio- und Umwelttechnik e.V.).
Is it safe for humans?
It is definitely safe!
Another expert report (GMBU "Expert report -Testing for UV-C emission", 04.01.2021) proves that when suspended in a room at a height of 2.35 meters, no harmful radiation hits people.
San:aer was specially developed for operation in the presence of people. For this reason, it can be used in many places, whether public or private, at home or at work. Our system was developed for this purpose long before the pandemic.
In compliance with all safety measures and in full compliance with the European standards of consumer protection, the device is very suitable for use in rooms where people are present. Since the system does not emit UVC radiation directly to the outside and does not produce ozone, it can be used safely in busy rooms in continuous operation. Therefore, rooms can be disinfected continuously even in the presence of people.
Can people be in the vicinity while the device is switched on?
Yes, the design allows continuous operation even when people are present. During operation, people present are not exposed to UVC radiation and the system does not produce harmful ozone. At the same time, the san:aer unit is very quiet during operation.
.
Is UVC dangerous for people?
UVC radiation is basically very dangerous! It can cause irreparable damage to the skin and eyesight. Therefore, this radiation should only be used under controlled conditions and in compliance with all safety measures. UVC radiation sources should not be used by persons who are not aware of the associated dangers. The san:aer unit has an aluminum housing to protect it from the radiation. The minimum amount of UVC radiation that escapes through the ventilation grille is harmless to humans at a safety distance of 1 meter or with the unit suspended 2.35 meters from the floor.
How long does it take to disinfect a room?
Disinfection of room air depends on various factors such as the cross-section of the room, the overall room layout with niches and corners, possible different temperature ranges, air movements and contamination level.
What are the advantages of a UVC air sterilization device compared to HEPA filter devices?
Most widely used are 2 different technologies to purify air. Many devices use so called HEPA filters (High Efficiency Particulate Air filters) which are used to filter dust particles, pollen, smoke particles but also viruses from the air. However, only HEPA filters with HEPA 13 or HEPA14 classification can also be used to capture smaller particles. The systems can best be explained with a kind of "vacuum cleaner function" where the filter units have to be changed several times depending on the polluted room air and disposed of properly. The filters count as contaminated hazardous waste.
Devices using UVC radiation with a wavelength of 254nm, on the other hand, purify the air by destroying and killing the DNA of the viruses, bacteria or very fine aerosols contained therein by 99.9% through radiation energy without polluting the environment. There is no need for costly disposal of filters with devices such as san:aer that use this technology.
Where are the UVC air disinfection devices used?
Devices for air disinfection by means of UVC radiation sources are used practically everywhere where rooms need to be disinfected and hygienically cleaned. In the past, this technology was used mainly in hospitals, laboratories and industry. With the COVID-19 pandemic, UVC air disinfection units spread very quickly worldwide to many private and public areas of application in rooms (restaurants, stores, conference and treatment rooms, etc.) where people meet and spend time. The san:aer units make an important contribution to the efficient support of hygiene concepts and effectively reduce the spread of viruses and bacteria.
Who installs the san:aer devices?
Electrical devices that are installed in rooms with ceiling suspension should be installed by an electrician and a specialist tradesman.
Where can I find more information about UVC air disinfection?