​GreenTech Live & Online 2021 was the first major European trade fair in the field of horticulture after the pandemic. Over three days (from September 28 to 30), 4,200 visitors attended the RAI Amsterdam. The virtual platform was an interesting format with the various knowledge sessions. On September 30, 2021, the online congress of AIPH (The International Association of Horticulture Producers), FSI (The Floriculture Sustainability Initiative), FCI (Flora Culture International) and GreenTech was held on the topic "The road to sustainability in ornamental horticulture."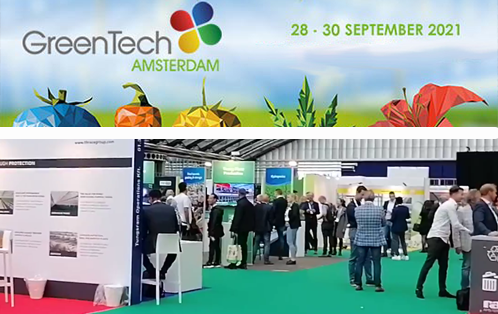 The focus of this year's event was to reunite the industry, share knowledge and showcase innovations. It was a step forward to the 'old normal' namely to meet your contacts in person. Among the exhibitors mainly companies from the Netherlands were represented, but there were also a few international businesses. There was a generally positive mood at the fair which is a good prerequisite for the next GreenTech.
The GreenTech 2022 will take place again from 14-16 June 2022 at RAI Amsterdam.