This year we attended the trade fair HortiContact 2022 with the motto " The pride of Dutch greenhouse horticulture" in Gorinchem from 10-12 May 2022, after HortiContact 2021 was postponed. At the trade fair, with more than 300 exhibitors, numerous companies and service providers presented their products and innovations in the field of greenhouses and horticulture.
Approximately 10,000 visitors from Germany and abroad had the opportunity to inform themselves and exchange ideas at this trade fair on current topics such as fossil-free cultivation or soft fruits under glass and packaging.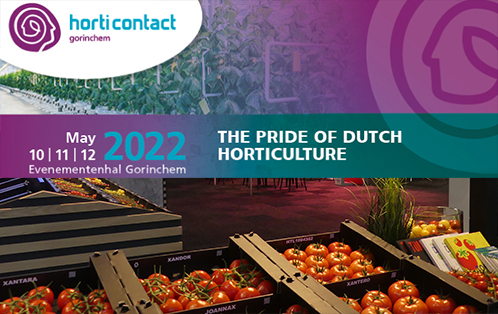 This year, the Innovation Award 2022 went to Broekhof, which won with its innovation "Recy®100 foil". Recy-100 foil is made from, among other things, old flower and plant wrappers, floral film and shrink film from pallets and carts.