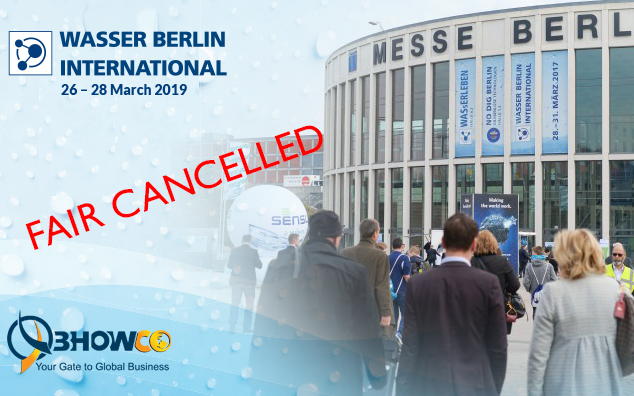 WASSER BERLIN INTERNATIONAL 2019 is cancelled this year. The international trade fair for water and waste water Wasser Berlin International 2019 was scheduled from March 26th – 28th. In 2017 around 450 exhibitors from about 30 countries presented their products and innovations on the subject of water, from pumps and drilling technology to pipes, fittings and measuring, control and analysis technology. Reasons for the failure?
In 2009, the fair had around 35,000 visitors and 704 exhibitors from 28 countries, including 179 from abroad. Since 2011, the Water Berlin took place only four instead of five days, at the same time the event cycle was shortened from three to two years. This was due to the IFAT Munich with its two-year rhythm.
The feedback from the exhibitors, however, showed that the demand was not there. "Every two years is enough for us", many would have said with regard to the IFAT.
"We had a wonderful concept, but the low number of applications have forced us to take this step," explains senior project manager Cornelia Wolff von der Sahl on request. Many exhibitors have reduced or canceled altogether.