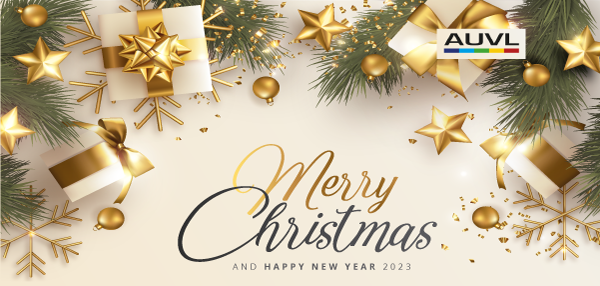 This year brings back a little normality. The Christmas markets open, Christmas parties at work and clubs take place again so that we can celebrate Christmas – the festival of love and family – together again.
It is the time when we remember all the events of the past year. In addition to the terrible war of aggression in Ukraine with the consequences of rising oil and gas prices, the energy crisis 
and the resulting inflation, there was also, unfortunately, the historic state funeral of Queen Elizabeth II and the Halloween mass panic in Seoul with several deaths. But there were also wonderful events such as the 94th Academy Awards in Los Angeles and also the 2022 World Cup in Qatar.
Despite all the horrors of war, there has also been a great wave of solidarity and charity. And that is also the Christmas season: it stands for love, joy and gratitude.
We would like to thank our customers and business partners for their loyalty, partnership and support this year and we are looking forward to the coming cooperation.
We wish you and your families a Merry Christmas and a successful New Year 2023.