This year's edition of Aqua Nederland, the future of water management, rescheduled from 2021 to March 2022, is opening its doors in Gorinchem, from the 15th to the 17th of March, right before springtime to receive more than 9.500 visitors and 35+ exhibitors.
AUVL, as a UVC lighting manufacturer was present to expand the network and connection with water professionals in wastewater, drinking water, industrial water, urban water, and sewer management and to be up to date with the latest innovations, services, and products in the field of water technology.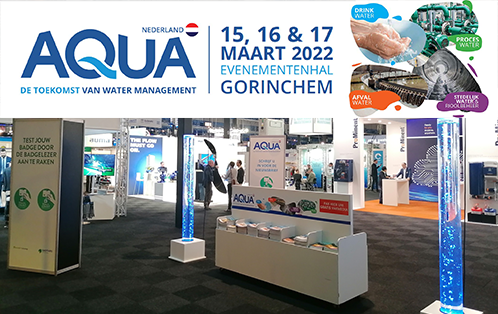 We look forward to more water management events where we can contribute with our UVC Germicidal lamps. If you want to know more about our UVC replacement lamps, you can look here. Further information about the fair can be found on the official website.